From Concept to Product, our team can develop what you want & need.
The Biits, LLC development team is made of veteran coding talent with decades of practical, hands-on experience between them. At every stage of your project, our team of skilled developers collaborates closely with you. Beginning with the initial meetings where we define the objectives and features of your new tool, we remain fully engaged until the final testing and launch stage.
We can design your software masterpiece using various technologies in any of the following languages:
PHP
React
Node,js
Visual basic
C++
.NET
ASP
HTML
Java
Javascript
From the simplest of applications to the most complicated, the Biits, LLC team has the expertise, knowledge, and attitude to tackle any job.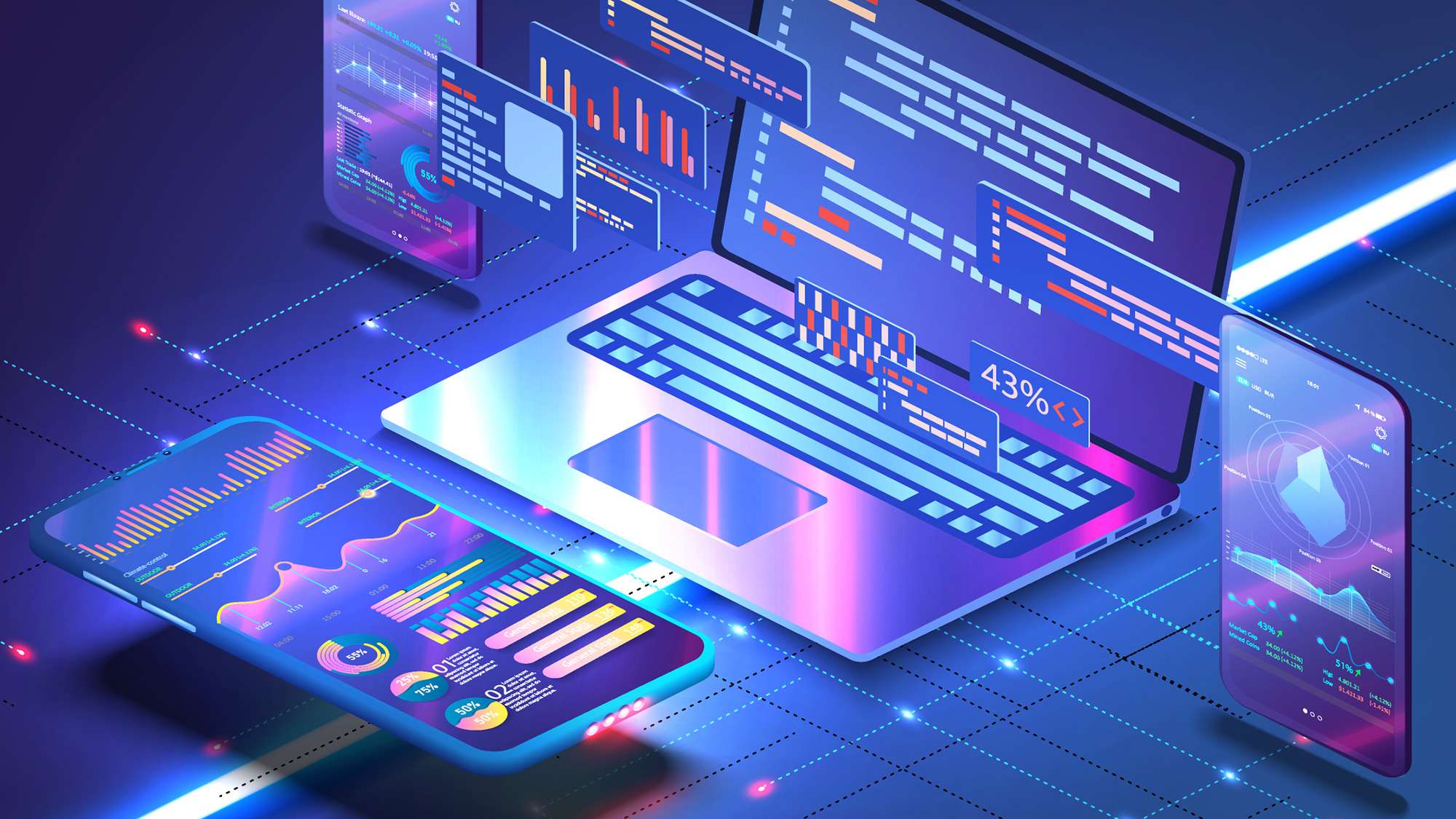 Application Development
Your exceptional and pioneering company deserves software that perfectly suits your needs. We recognize the importance of having an application that is user-friendly for both your team and customers. Our commitment is to deliver top-notch software that meets your specific requirements. No matter what kind of software your company requires, Biits, LLC is fully equipped to develop it for you.
Web application development
Creating web applications using the latest web technologies.  Web application development is all about creating interactive software applications that run on web browsers. These applications can be accessed from anywhere in the world with an internet connection, making them an essential part of many businesses digital strategy. From simple brochure websites to complex e-commerce platforms, web applications can help businesses to reach a wider audience, provide engaging user experiences, and streamline their operations. Our team of experienced web developers can create custom web applications tailored to your specific business needs.
Mobile App Development
With the increasing popularity of mobile devices, mobile app development has become an essential part of many businesses' digital strategy. A well-designed mobile app can provide an engaging user experience and help businesses to reach a wider audience. Whether you need a mobile app for your customers to access your services or an internal app to streamline your business processes, our team of experienced developers can create a custom solution tailored to your specific needs.
Software integration
Software integration is all about making different software systems work together seamlessly. You know how frustrating it can be when you have to switch between different applications to complete a single task. With software integration, you don't have to worry about that anymore! It's like having all your favorite tools in one place. You can streamline your business processes, improve efficiency, and save time by integrating your software systems. Our team of experts can help you integrate your software systems to enhance their functionality and efficiency.
Cloud computing services
Our team of cloud computing experts can help you design and implement cloud-based solutions tailored to your business needs. From cloud storage and backup to software as a service (SaaS) and platform as a service (PaaS), we can help you leverage the power of the cloud to drive innovation and growth. Contact us today to learn more about our cloud computing services and how we can help you transform your business.