Low Voltage and Infrastructure Cabling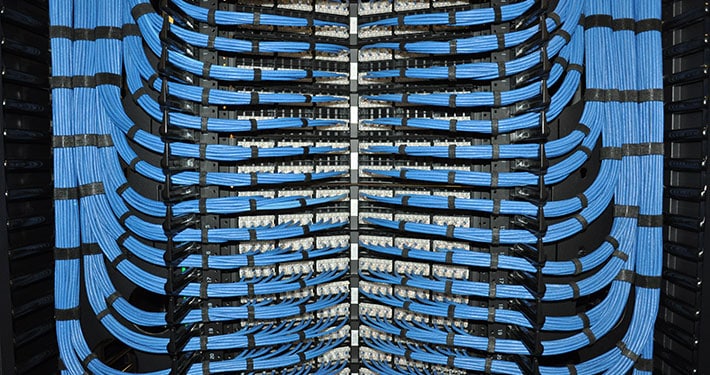 Your technology infrastructure is only as strong as your faultiest wire.
Biits, LLC replaces those faulty wires with sturdy and dependable ones.
That's why Biits is your go-to team for your low voltage and data center cabling needs. From design, installation, and management to expansion, we are here to ensure your company is supported by the best technological infrastructure that supports your communication and data services.
Why "low voltage cabling"
The entirety of your business depends on your technological infrastructure. Low voltage cabling is the foundation of that, influencing all parts of your company's business: security, reliability, and swift operation. It directly impacts your company's computer network, communication system, Wi-Fi infrastructure, HD video and audio, and other systems.
Structured cabling
Designing and installing a standardized cabling system that can support various communication services, including data, voice, and video, using twisted-pair, coaxial, and/or fiber optic cables.
Data cabling
Installing and maintaining cabling infrastructure for data networks, such as Ethernet (e.g., Cat 5e, Cat 6, Cat 6a, Cat 7), and fiber optic cabling (e.g., single-mode or multi-mode fiber).
Voice cabling
Installing and maintaining cabling infrastructure for telephone systems and VoIP (Voice over IP) networks, using twisted-pair or fiber optic cables.